The real estate market in Abuja, Nigeria's capital, offers a wide range of houses for sale, catering to the diverse needs and preferences of potential homeowners. In this comprehensive guide, we will delve into various house types, discuss popular locations, highlight key features of each house type, and explore amenities like home automation, swimming pools, and elevators. Additionally, we will provide insights into title documents and discuss prices, including the option of installment payments. Whether you are looking for a cozy bungalow, a spacious detached duplex, or a luxurious mansion, this article will equip you with the necessary information to make an informed decision when searching for houses for sale in Abuja.
House Types
Detached Duplex: Detached duplexes in Abuja offer unparalleled privacy and space. These standalone properties consist of two separate living units with independent entrances, making them ideal for larger families or those seeking a grand living experience.
Terrace Duplex: Terrace duplexes, often found in gated communities, provide a harmonious blend of privacy and community living. These multi-story properties share side walls with adjacent units and offer a combination of indoor and outdoor spaces.
Semi-Detached: Semi-detached houses in Abuja strike a balance between the privacy of a detached duplex and the affordability of a terrace duplex. These properties share a common wall with one neighboring unit and are a popular choice for families seeking a spacious home within a reasonable budget.
Bungalow: Bungalows are single-story houses that offer convenience and accessibility, making them ideal for individuals or small families. With all living spaces on one level, bungalows provide a sense of ease and comfort.
Block of Flats: If you prefer a more communal living experience or are looking for investment opportunities, blocks of flats offer multiple units within a single building. This type of housing is suitable for individuals or families seeking a compact living space with shared amenities.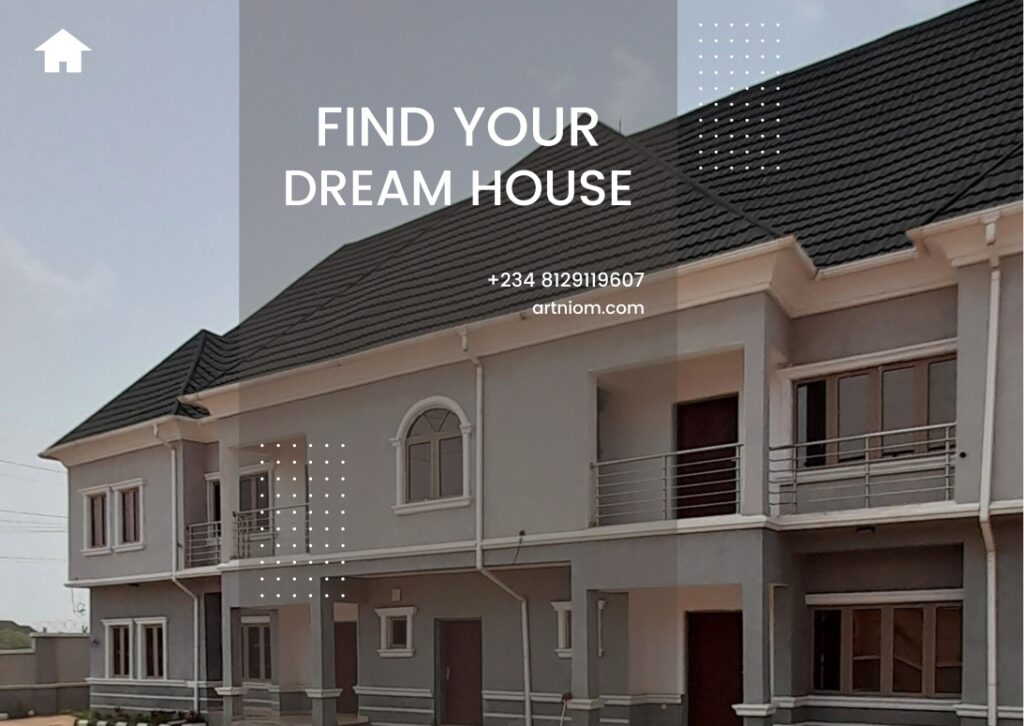 Popular Locations
Abuja boasts of several desirable neighborhoods, each with its own unique charm and amenities. Here are some popular locations for house hunters:
Maitama: Known for its upscale ambiance, Maitama offers luxury homes and high-end properties. It is a well-planned district with excellent infrastructure, security, and proximity to diplomatic missions.
Asokoro: Another sought-after area, Asokoro, is home to embassies, government officials, and top executives. It features a blend of lavish mansions, detached duplexes, and serene surroundings.
Garki: Situated in the heart of Abuja, Garki offers a mix of residential and commercial properties. It is well-connected, with proximity to major business districts, shopping centers, and recreational facilities.
Wuse: Wuse is a vibrant and bustling district with a variety of housing options, ranging from apartments to detached houses. It is known for its lively marketplaces, restaurants, and entertainment venues.
Guzape: This serene and rapidly developing neighborhood offers a mix of modern housing estates, including detached and semi-detached houses, along with beautiful scenery and easy access to major roads.
Gwarinpa: With its well-planned layout and a plethora of amenities, Gwarinpa is a popular choice for families. It features a range of housing options, including detached duplexes, terrace duplexes, block of flats and bungalows.
Jabi: Jabi a popular district in Abuja which has an emerging high-end section known for its luxurious waterfront properties and upscale apartments. It offers a serene environment and is conveniently located near the city center.
Other areas include Wuye, Dawaki, Karsana, Jahi, Mabushi, Katampe extention, Durumi, Apo, Gudu, Lokogoma, Karmo, Life-camp e.t.c
Key Features and Modern Amenities
Modern houses in Abuja come equipped with a range of amenities to enhance comfort and convenience. Here are some notable features to consider:
Home Automation: Many houses now incorporate smart home technologies, allowing homeowners to control lighting, security systems, temperature, and more, all from their smartphones or voice-activated devices.
Homes with Swimming Pools: Abuja's warm climate makes swimming pools a desirable feature. Whether it's a private pool in a detached duplex or a shared pool in a gated community, houses with swimming pools provide a refreshing retreat.
Homes with Elevators: For those seeking added accessibility and convenience, houses with elevators are becoming increasingly popular. These elevators enable seamless movement between floors, making multi-story living more convenient for everyone.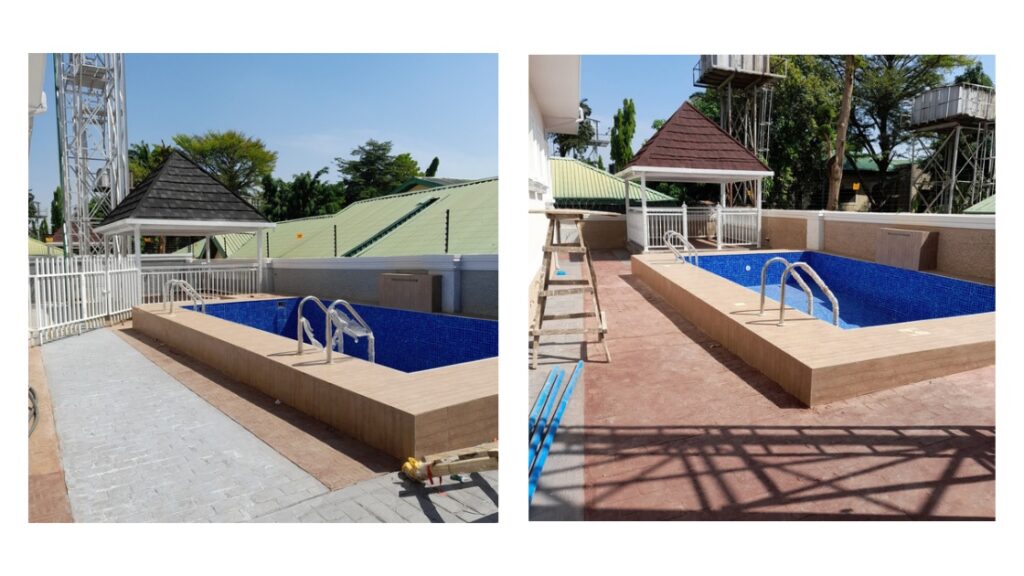 Title Documents and Legal Considerations
Before purchasing a house in Abuja, it is crucial to ensure that the title documents are in order. The following documents should be carefully examined:
Certificate of Occupancy (C of O): This document is issued by the Abuja Geographic Information System (AGIS) and serves as proof of ownership and legality.
Deed of Assignment: It establishes the transfer of ownership from the seller to the buyer and should be executed by a qualified legal practitioner.
Survey Plan: A survey plan outlines the boundaries and measurements of the property, ensuring accuracy in property ownership.
Prices and Installment Payment Options
House prices in Abuja vary depending on factors such as location, size, and amenities. Here is a general overview of price ranges for different house types:
3-Bedroom Houses: Prices for 3-bedroom houses typically range from ₦30 million to ₦120 million, depending on the location and quality of finishes.
4-Bedroom Houses: The price range for 4-bedroom houses is generally between ₦40 million to ₦200 million, depending on factors such as location, size, and additional features.
5-Bedroom Houses: Prices for 5-bedroom houses can start from ₦60 million and go up to several hundred million naira, depending on the location and level of luxury.
7-Bedroom Houses: Luxury 7-bedroom houses are available in the range of ₦150 million to ₦500 million or more, depending on the location, size, and level of customization.
Installment Payment: Many Developers and Real Estate companies offer installment payment plans, allowing buyers to spread the cost of the property over a specified period. These plans provide flexibility and make homeownership more accessible to a broader range of buyers.
Conclusion
Abuja's real estate market offers a diverse array of houses for sale, catering to various needs and preferences. With the added convenience of home automation, swimming pools, and elevators, you can find your dream home in Abuja. Just remember to thoroughly review title documents and consider installment payment options.