When it comes to real estate investment, location is crucial. Abuja, the capital city of Nigeria, has been experiencing significant growth and development, resulting in the emergence of several promising neighborhoods for real estate investment. Each of these neighborhoods offers unique advantages such as infrastructure development potential, low property prices, genuine land allocations, and exciting investment opportunities. Below is the list of our top 10 up and coming neighborhoods for real estate investment:
Maitama 2
Maitama 2 is an extension of the well-established Maitama neighborhood, known for its high-end residences and diplomatic quarters. However, Maitama 2 offers more affordable real estate options while still maintaining the appeal of its upscale counterpart. With its strategic location and close proximity to essential amenities, such as schools, shopping centers, and hospitals, Maitama 2 is attracting savvy investors looking for long-term growth prospects.
Jahi
Jahi is a vibrant and growing residential neighborhood located in the northern part of Abuja. Over the past few years, it has experienced significant development, transforming it into a promising real estate investment destination. The area has well-planned layouts and an expanding road network, making it easily accessible from the city center. With its tranquil surroundings and proximity to amenities, Jahi appeals to both families seeking a peaceful environment and investors eyeing potential returns on investment.
Guzape 2
Guzape 2 is part of the larger Guzape district, which has gained popularity for its tranquil surroundings and breathtaking views of the Abuja skyline. This neighborhood's serene ambiance, combined with its proximity to the city center, has attracted real estate developers and investors. The development potential in Guzape 2 is high, making it an ideal choice for those seeking to invest in residential properties with long-term appreciation potential.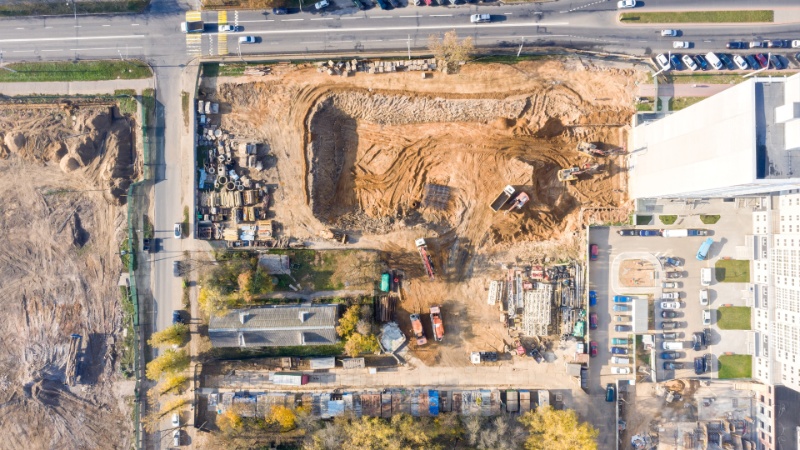 Dakibiyu
Location is a critical factor when considering real estate investment, and Dakibiyu benefits from its strategic positioning close to the popular neighborhood of Jabi. Jabi is known for its vibrant commercial center, entertainment options, and the scenic Jabi Lake, making it a sought-after destination for residents and businesses alike. With Dakibiyu being just a stone's throw away from Jabi, it offers the perfect blend of convenience and accessibility without the premium price tag. This neighborhood's affordability, combined with its proximity to established amenities, makes it an attractive investment option for individuals looking for value appreciation over time.
Idu
Idu is an industrial and residential neighborhood that has seen significant growth in recent years. Its strategic location along the Nnamdi Azikiwe International Airport Road and close proximity to the National Open University of Nigeria and Federal Medical Centre, Karonmajigi, has made it a prime destination for real estate investment. With ongoing infrastructure development and an influx of businesses, Idu's property prices are still relatively low compared to other neighborhoods in Abuja. This presents an excellent opportunity for savvy investors to capitalize on the neighborhood's growth potential.
Karsana
Karsana is an upcoming district that offers genuine land allocations, making it an ideal destination for real estate developers and investors. As infrastructure steadily develops, Karsana's property prices are expected to rise, presenting an opportunity for early investors to benefit from future appreciation. The district's planned layouts and access to essential amenities, such as schools and hospitals, make it an attractive choice for families and individual investors alike.
FO1 Kubwa
Kubwa is a well-established area in Abuja, but its extension, FO1 Kubwa, is garnering attention for its affordable property prices and development potential. FO1 Kubwa, situated in the Bwari Area Council, is a burgeoning area in the outskirts of Abuja. Known for its affordable housing options and serene environment, FO1 Kubwa has been attracting a growing number of real estate investors seeking low property prices and significant development prospects. The completion of key infrastructure projects in the vicinity has further boosted the neighborhood's appeal.
Katampe
Katampe, nestled in the heart of Abuja, is a neighborhood that is developing as a highly desirable area for real estate investment. Katampe benefits from its prime location and road infrastructure in some parts of the area, which ensures easy access to essential amenities, entertainment centers, and business districts. Its strategic position makes it ideal for individuals seeking a serene and comfortable lifestyle.
Kyami
Kyami's appeal lies in its strategic location near the Nnamdi Azikiwe International Airport, making it an attractive option for residential, commercial, and hospitality real estate projects. With its close proximity to the airport, Kyami is well-positioned to cater to business travelers and tourists. The neighborhood has the potential to become a hub for related real estate ventures, such as hotels, serviced apartments, and conference facilities. Investing early in Kyami presents an opportunity to be part of its transformation into a thriving urban center that caters to the needs of both residents and visitors.
Dawaki
Dawaki is a residential area with considerable potential for real estate investors. Its proximity to the vibrant Gwarinpa district and ongoing infrastructure development make it an attractive choice for both developers and homebuyers. With its strategic location and improving amenities, Dawaki has witnessed a surge in demand for housing, leading to a positive impact on property prices. As the neighborhood's popularity grows, property prices are likely to appreciate further, making it a lucrative investment option for those looking for substantial returns.
In conclusion, as with any investment, conducting thorough research, seeking expert advice, and analyzing market trends are essential steps to make informed decisions. Abuja's real estate market offers a range of promising neighborhoods for investment, each with its own unique advantages and growth potential. By staying abreast of the latest developments and understanding the dynamics of each neighborhood, investors can position themselves to reap the benefits of Abuja's growing real estate market and secure a prosperous future in this dynamic city.