Once a city known primarily for its political significance as Nigeria's capital, Abuja is now transforming into a vibrant hub of commercial activity. The landscape is changing, and savvy investors are keeping a close eye on the commercial areas in Abuja that promise lucrative opportunities in the commercial property market. From the vibrant activity of shopping plazas to the allure of world-class malls, commercial activities in Abuja is bullish.
Abuja's commercial property market is ripe with investment opportunities, offering a blend of short-term gains and long-term rewards. The city's expanding population, rising disposable income, and thriving business environment contribute to the ever-growing demand for commercial spaces. The availability of bank financing further fuels the growth, making it an attractive prospect for investors seeking to capitalize on the city's economic potential.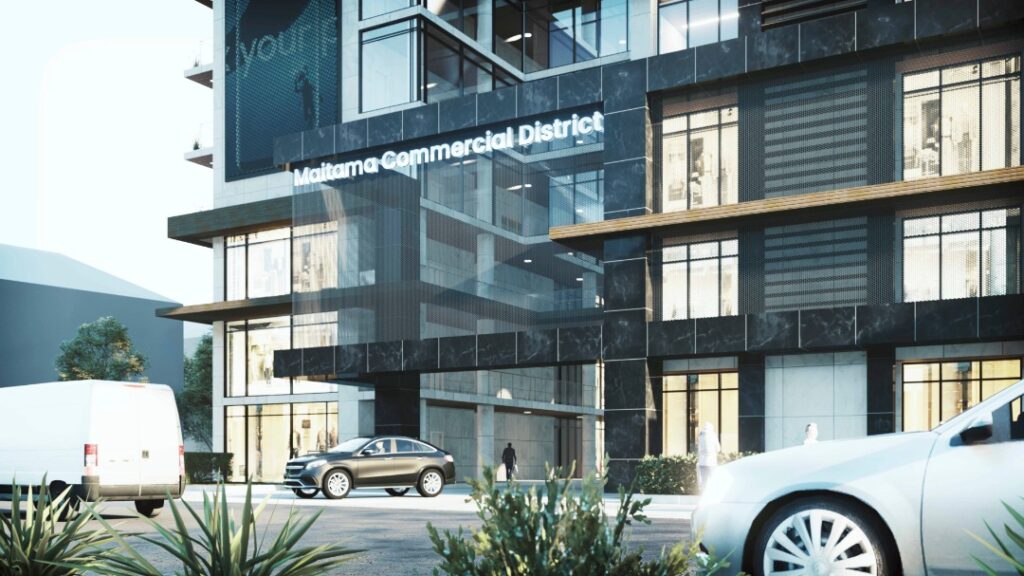 Sheriff Plaza Abuja
One of the standout landmarks in Abuja's commercial transformation is Sheriff Plaza. Located in wuse 2 Abuja, Sheriff Plaza is undergoing a stunning redesign and redevelopment, symbolizing the revitalization of the business environment. This project aims to create a fusion of commerce, culture, and creativity, where entrepreneurs can find their niche, ideas can flourish, and the aspirations of the community come to life. The redesigned Sheriff Plaza promises to be a vibrant center of commercial activities, attracting businesses, shoppers, and tourists alike.
Vegas Mall
Another prominent development in wuse 2 is the Vegas Mall, an architectural marvel. This multi-level mix use complex offers a world-class shopping experience with a wide range of boutiques, shops, residential apartments and entertainment options. The mall's unique design and international standard amenities make it an attractive destination for shoppers and tourists alike. Additionally, the Vegas Mall features a multi-level car park, ensuring convenient parking facilities for visitors.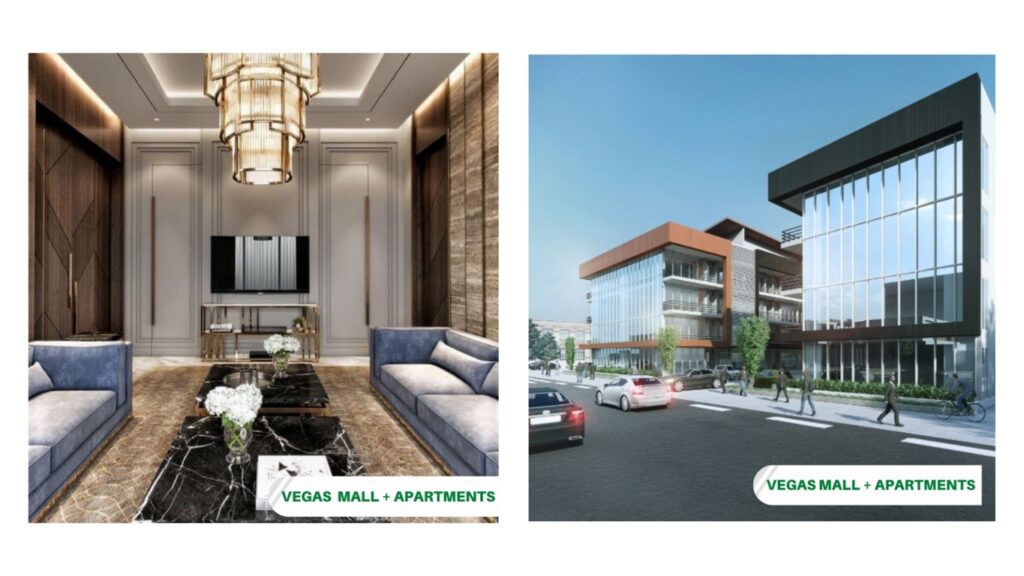 Maitama Abuja
Maitama Mall in Abuja is set to redefine luxury shopping experience in the upscale Maitama district. As an emerging commercial hot spot, this shopping complex is currently under construction and is poised to cater exclusively to the affluent residents of the area. With its ongoing development, Maitama Mall is destined to offer an unparalleled luxury experience, boasting an array of high-end retail outlets, exquisite restaurants, and captivating entertainment venues.
Central City Hub
Also another notable development commanding attention in Abuja's commercial property market is the Central City Hub. This cutting-edge project is poised to become a central hub for business, entertainment, and leisure activities. With an ideal location and contemporary architectural design, the Central City Hub is projected to attract substantial foot traffic and drive sales. Representing a private sector initiative, this mall sets a new standard for world-class shopping centers in Abuja and is destined to emerge as a sought-after tourist attraction in the near future.
Adetokunbo Ademola Crescent Wuse 2 Abuja
Abuja's commercial hotspots extend beyond individual projects, weaving together a tapestry of economic vitality and urban vibrancy. One such hotspot is Adetokunbo Ademola Crescent in Wuse 2. This bustling street is a testament to the city's sophistication, offering a mix of chic boutiques, trendy shops, office buildings, supermarkets and gourmet eateries. Locals and tourists flock to this area, embracing the cosmopolitan ambiance and savoring the unique blend of fashion, art, and gastronomy. Ademola Adetokunbo Crescent epitomizes the modern shopping experience in Abuja.
Aminu Kano Crescent Wuse 2 Abuja
also located in Wuse 2, is another vibrant commercial hotspot in Abuja. This bustling street is home to various commercial establishments, including retail outlets, restaurants, and banks. The street's energetic atmosphere is fueled by street vendors selling mouth-watering delicacies, sidewalk cafes filled with friends engaged in lively conversations, and the continuous buzz of commerce. Aminu Kano Crescent is a microcosm of Abuja's entrepreneurial spirit and showcases the resilience and determination of its people.
Aguiyi Ironsi Street Abuja
This street in Maitama attracts businesses seeking a prime location due to its proximity to government offices and luxury residences. The area offers a unique blend of commercial and residential spaces, creating a vibrant business environment. Aguiyi Ironsi Street's strategic position makes it an attractive destination for businesses aiming to cater to the needs of the affluent residents and government officials.
Gwarinpa, 3rd Avenue
This busy street in Gwarinpa is experiencing rapid commercial development. Numerous shopping complexes, furniture houses, restaurants and office spaces are being constructed to meet the growing demand in this area. As more businesses recognize the potential of Gwarinpa, 3rd Avenue has emerged as a thriving commercial hub, offering a range of retail and office spaces.
Oladipo Diya Street Abuja
Gudu, with its ongoing development, is another area to watch in Abuja's commercial property market. Oladipo Diya Street, located in Gudu, is at the center of this development. It offers retail and office spaces, catering to the growing commercial activities in the area. Gudu's strategic location, coupled with its increasing popularity, positions it as an attractive investment opportunity.
Olusegun Obasanjo Way
Wuye is also emerging as a vibrant commercial area, with Olusegun Obasanjo Way at the forefront of this growth. This street witnesses significant growth in hotels, retail and office spaces as Wuye continues to evolve into a commercial hub. The increasing commercial activities in Wuye make it a promising location for investors looking to establish their presence in Abuja's thriving business environment.
Gimbiya Street Garki Area 11
is a popular commercial hotspot known for high traffic commercial activities with the presence of government offices, banks, private offices, restaurants and shopping plaza. The street attracts shoppers and diners with its diverse offerings, creating a vibrant atmosphere. Businesses in Gimbiya Street benefit from the foot traffic and sales generated by the constant flow of visitors to this commercial hot spot.
Central Business District
No discussion of Abuja's commercial hotspots would be complete without mentioning the Central Business District (CBD). As the commercial heart of Abuja, the CBD hosts a wide range of businesses, including banks, offices and retail outlets. This area serves as a symbol of Abuja's economic growth and stands as a testament to the city's transformation into a modern business hub. The Abuja Metro Station, a light rail network is also located in the CBD.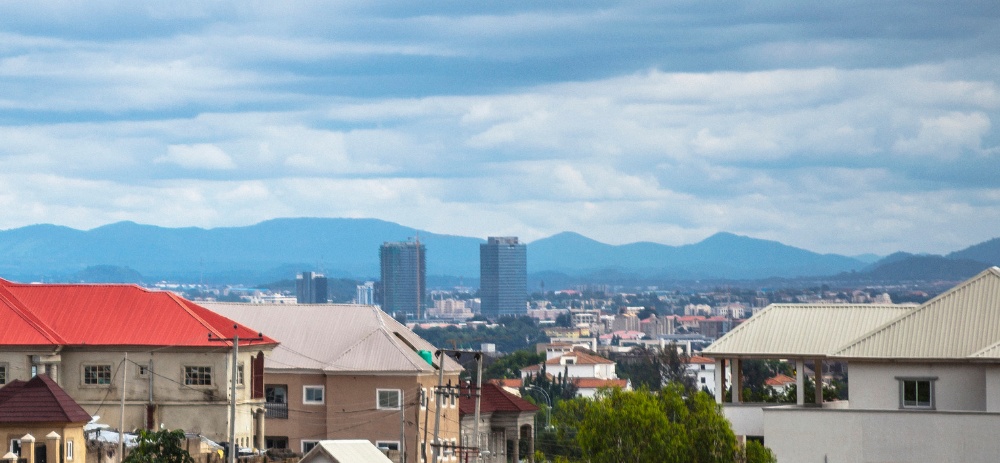 Investing in Abuja's emerging commercial property market offers promising opportunities for investors. With the government's emphasis on infrastructure development and capital projects, the commercial landscape is set to expand further, creating new avenues for growth and profitability. Bank financing is readily available, providing investors with the means to realize their commercial ambitions. Furthermore, the evolving architectural design and the focus on international standards ensure that Abuja's commercial properties meet the demands of a world-class business environment.
Abuja's commercial property market is not limited to business activities alone. It caters to the diverse needs of the community, offering spaces for family outings, sightseeing, and tourist attractions. The development of modern shopping malls and commercial complexes creates opportunities for leisure, entertainment, and recreation, making Abuja an all-encompassing destination for residents and visitors alike.
To make the most of the burgeoning commercial opportunities in Abuja, investors can consider buying properties at off-plan sales prices or discounted rates during ongoing construction. This approach allows investors to secure their investments at favorable terms and capitalize on the future appreciation of the properties.
Conclusion: Abuja's emerging commercial property market presents a wealth of opportunities for investors seeking to capitalize on the city's economic growth. With its expanding population, rising disposable income, and thriving business environment, Abuja promises a lucrative return on investment. Hotspots like Ademola Adetokunbo Crescent, Aminu Kano Crescent, and the CBD are at the forefront of this commercial