Among the various emerging property locations in Abuja, Karmo District stands out as one of the fastest growing and promising areas. With its strategic location, robust infrastructure, and affordable prices, Karmo District is attracting investors and homeowners alike. In this blog post, we will explore the key features and advantages of Karmo District, highlighting why it is an excellent choice for property investment.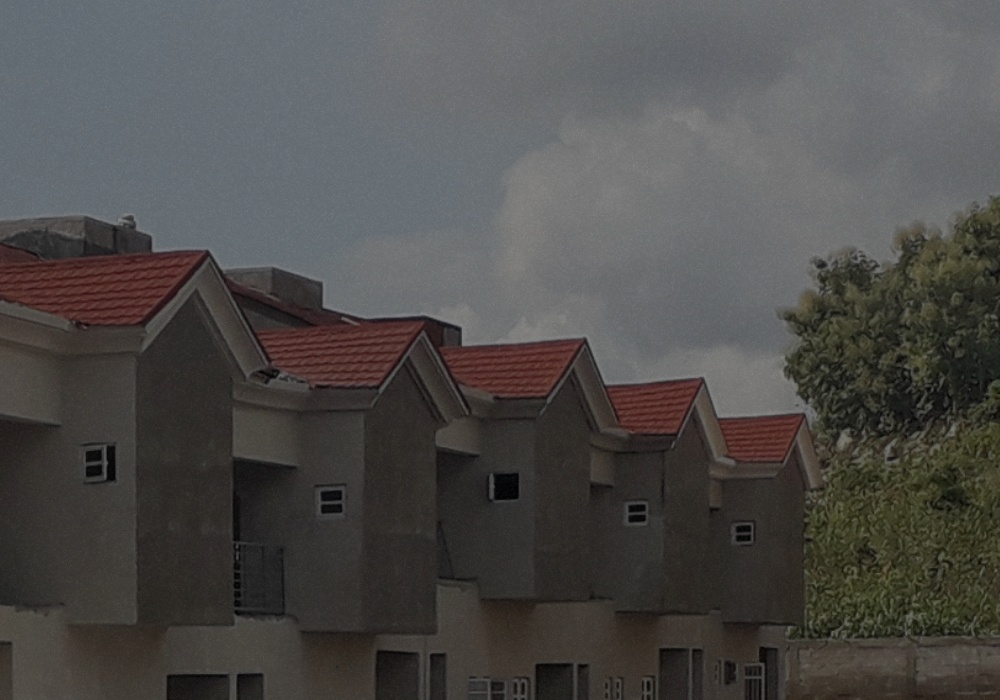 Location:
Situated in the phase 3 region of the Federal Capital Territory (FCT), Karmo District is an ideal location that offers convenient access to essential amenities and neighboring districts. It is located in close proximity to Life Camp, Jabi, Gwarinpa, Galadimawa, Lokogoma, Suncity estate, and other well-established residential areas. This central location ensures that residents of Karmo District have easy connectivity to major commercial centers and recreational spots.
Infrastructure:
One of the significant factors contributing to the popularity of Karmo District is its impressive infrastructure. The district benefits from a good road network infrastructure, ensuring smooth and hassle-free commuting within and outside the area. Additionally, Karmo District enjoys services such as good drainage systems, good water supply, and electricity, making it an ideal place for comfortable living.
Amenities:
Karmo District offers a range of amenities that cater to the needs of its residents. Available in the district are religious centers like mosques and churches, ensuring that individuals can practice their faith conveniently. Moreover, educational institutions, including schools, are easily accessible, making it an excellent location for families with children. The presence of the Nizamiye Turkish hospital within the district guarantees quality healthcare services for the residents. Karmo District also features an emerging and well planned market of international standard, known as Karmo District Market, providing a wide array of goods and services, making shopping a convenient and enjoyable experience.
Accessibility:
Accessibility and connectivity are crucial factors to consider when investing in a property. Karmo District excels in this regard, as it is located just 35 minutes away from the Nnamdi Azikiwe International Airport in Abuja. This proximity ensures convenient travel for frequent flyers and enhances the district's appeal for business professionals. Additionally, Karmo District is only 20 minutes away from the city center, enabling residents to easily access the commercial and administrative hubs of Abuja. The Novare Gateway Mall (Shoprite Lugbe), a popular shopping destination, is also just 18 minutes away from Karmo District, offering convenience and entertainment options for residents.
Affordability:
One of the significant advantages of Karmo District is its affordability. The district provides an excellent opportunity for individuals looking to buy property at competitive prices without compromising on quality. Whether you are a first-time homebuyer or an investor seeking future returns, Karmo District offers a range of housing options, including available 4-bedroom terrace duplexes for sale. These properties are attractively priced, allowing buyers to enter the real estate market and capitalize on the district's potential for value appreciation.
Property Investment and Future Prospects:
Investing in property in Karmo District can be a wise decision for several reasons. Firstly, the availability of land title documents, such as the Certificate of Occupancy (C of O), ensures a secure and transparent transaction process. This provides peace of mind to investors and homeowners regarding the legality and ownership of their properties.
Secondly, Karmo District's fast-paced growth and its strategic location make it an attractive investment option for the future. The ongoing development in the district, coupled with the overall expansion of Abuja, is expected to drive property value appreciation. Investing in Karmo District now can result in favorable returns in the future.
Conclusion:
Karmo District in Abuja is undoubtedly one of the fastest growing property locations in the city. With its prime location, robust infrastructure, abundance of amenities, and affordable prices, Karmo District offers a promising investment opportunity for both homeowners and investors. Its close proximity to essential facilities, such as hospitals, schools, markets, and transportation hubs, ensures a convenient and fulfilling lifestyle for residents.
If you are considering buying a property or investing in the real estate market, Karmo District should definitely be on your list. With available 4-bedroom terrace duplexes at affordable prices, backed by reliable land title documents, Karmo District offers an ideal platform for property investment. For inquiries and information, feel free to contact Artniom, a trusted name in real estate services.
Embrace the growth and potential of Karmo District Abuja, and secure your future in one of Abuja's most promising residential districts.